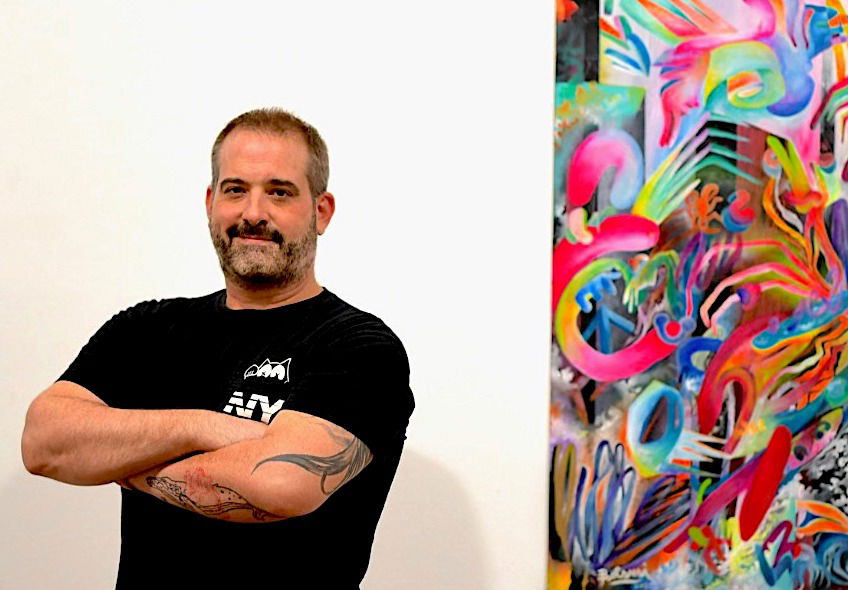 SEBASTIAN BOESMI. Visual Artist.
  1980. Salta Argentina
  Live and works in Madrid, ES
BIO Studied primary and secondary school in Asunción, Paraguay where he graduated in Visual Arts from the U.N.A. in 2009, the same year he received the Henri Matisse Prize and moved to Paris in 2010, where he held that year his first solo exhibition at the Galerie Hebert Art Contemporain. in the French capital.This exhibition became the first of several exhibitions in Europe and Announcement and of experiences in artistic residencies and international workshops citing Citê Internacional des Arts, in Paris France (2010), El Atunero Barcelona (2012 to 2016) Marma Art Projects in Berlin, Germany, (2016) August House in Johannesburg, South Africa (2017), The Art Students League of New York, New York USA (2007 and 2017), Bonte Zwaan in Amsterdam, Holland (2017), Atelier Miami , FL (2019) and currently at the Bonus Taller in the city of Madrid where he recently studied a Master's Degree in Research in Contemporary Art and Creation at the Complutense University of Madrid, Spain 2019-2021. Sebastian Boesmi has held numerous group exhibitions and 17 solo exhibitions to date in Asunción and abroad, citing in both cases the Valencian Institute of Modern Art IVAM,  Casa de America of Madrid, Espai.B Gallery in Barcelona, International Contemporary Art Fair of Barcelona SWAB , Borges Cultural Center of Buenos Aires, Factory Gallery, Casa Mayor Gallery, Verónica Torres Art Collection, National Museum of Fine Arts, Clay Museum and Migliorisi Foundation in Asunción, Paraguay, among other institutions and galleries. He lives and works between Spain and Paraguay.