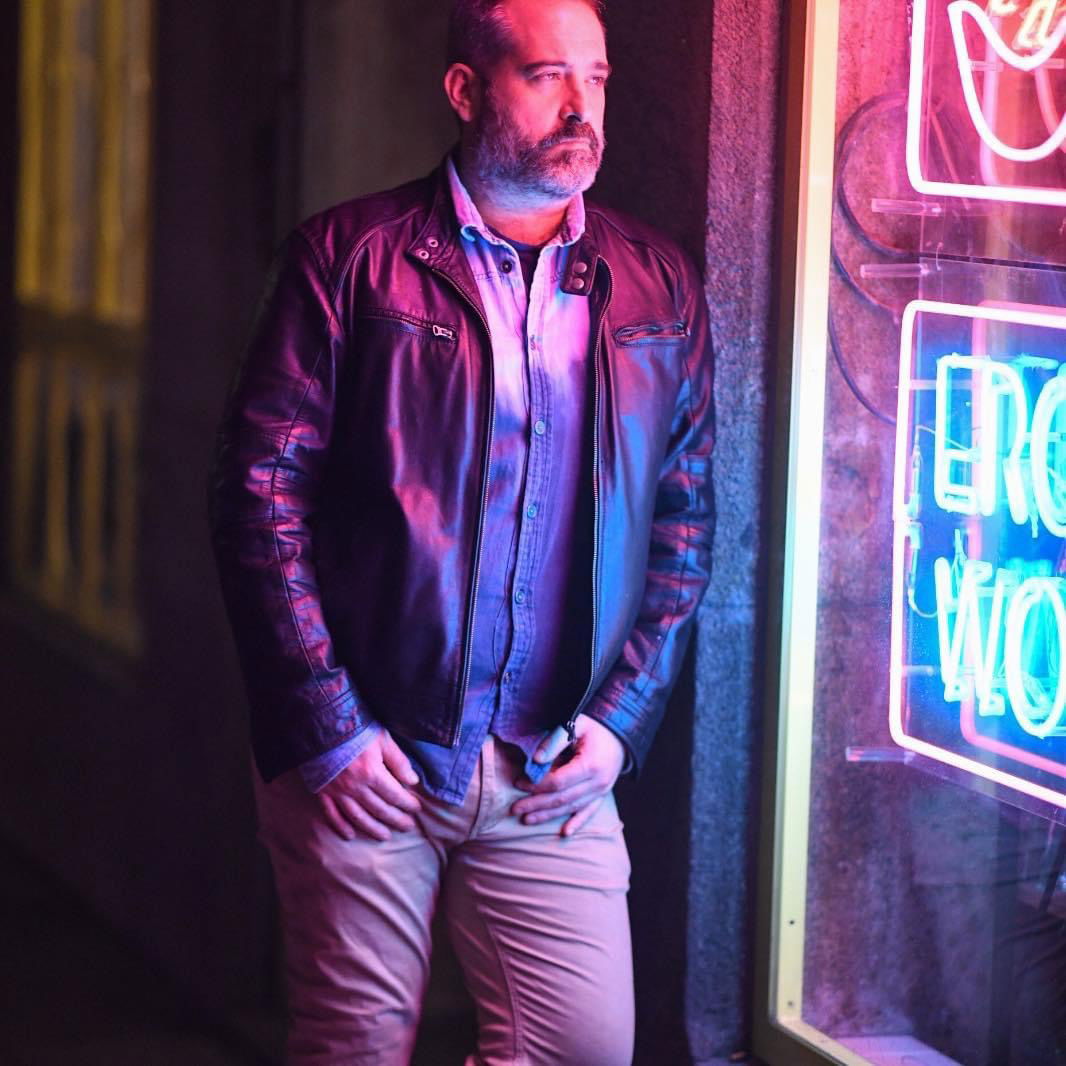 SEBASTIAN BOESMI
Born in 1980 in Salta, Argentina and moved to Asuncion, Paraguay in 1983
STATEMENT
My works are very largely shaped by my experiences and daily observations and principally by my imagination. I am interested in the concept of camouflage and the investigation of color and the tensions that are present in culture and nature, sometimes amicably but often hostile to each other.
REFERENCES
I look for references mainly in nature and in the cities where I live and work, in symbolic elements, in abstraction, in urban art, in video games and above all when working I start from the idea of an understanding that often not everything has to have an explanation and that there are things that cannot be controlled or explained. The transversality that characterizes contemporary existence tells me that there is no left-right distinction, there is no predetermined order and the work I do speaks of that.
MOTIVATION
The formal relationship between the micro and the macro, as present in nature. The energy of color and what happens when, according to J.A. Brea, once time is frozen, the image expands into space. I am inspired by the impact of this event. And among other things I am interested in painting since it makes the energy of that moment infinitely recur.
Nula dies sine linea. Pliny the Elder
BIO
Primary and secondary studies course in Asunción, Paraguay where he Graduated in Visual Arts from the U.N.A in 2009, the same year he received the Henri Matisse Prize and moved to Paris in 2010, holding that year his first solo exhibition at the Galerie Hebert Art Contemporain in the French capital.
This exhibition became the first of several exhibitions in Europe and experiences in artist residencies and international workshops citing Citê Internacional des Arts, in Paris France (2010), El Atunero Barcelona (2012 to 2016) Marma Art Projects in Berlin, Germany, (2016) August House in Johannesburg, South Africa (2017), The Art Students League of New York, New York U.S.A. (2007 and 2017), Bonte Zwaan in Amsterdam, Netherlands (2017), Atelier Miami, FL (2019) and currently at the Bonus Workshop in the city of Madrid where he studied a Master in Research in Contemporary Art and Creation at the Complutense University of Madrid, Spain cycle 2019-2020.
Sebastian Boesmi carry out numerous group exhibitions and 17 individual exhibitions until the date in Asunción and abroad, citing in both cases the Valencian Institute of ArtModerno I.V.A.M., Valencia, Spain, Espai.B Gallery in Barcelona, the International Fair of Contemporary Art of Barcelona SWAB, The Borges Cultural Center of Buenos Aires, the Fábrica gallery, Casa Mayor gallery, Verónica Torres art collection, National Museum of Fine Arts, Museo del Barro and Fundación Migliorisi in Asunción, Paraguay, among others institutions and galleries.